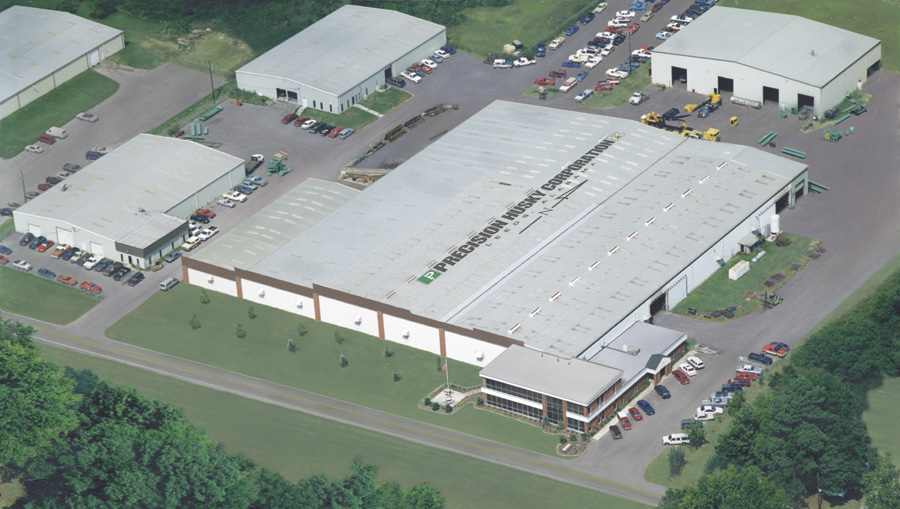 Our History of Success...
We began in 1964 at a small facility in Birmingham, Alabama as Precision Chipper Sales and Engineering. We made parts for sawmill chippers. In 1967, current Chairman and CEO Bob Smith joined the company and with his expertise we were able to launch production of our own Precision Chipper. During the 1970's we added other sawmill and logging equipment to our lineup, including rosserhead debarkers, chip screens, conveyors and mobile chippers. We expanded the plant and moved to our current location in Moody, Alabama. Smith began purchasing shares of the company and in 1984 he became the sole owner.
Precision has purchased two major product lines, Husky Hydraulics in 1986 and the recycling equipment division of Toro Company in 1998. These additions enabled us to manufacture our full line of knuckle-boom loaders and wood recycling equipment.
At our modern 165,000-square-foot manufacturing facility today we design and build more than 70 products for logging, lumber, chipping and wood recycling. We have customers all over the world. With over 100 dedicated employees, many former loggers and mill workers, Precision Husky believes in keeping a family spirit in the workplace. In 1986, Bob's son, Scott, joined the team and now serves as company president.
We design and build the world's toughest, most reliable equipment and always, always we do it with your bottom line in mind.
To schedule a demo, a tour of our facility or simply to talk shop with one of our team members, please contact us today.